Stop the bass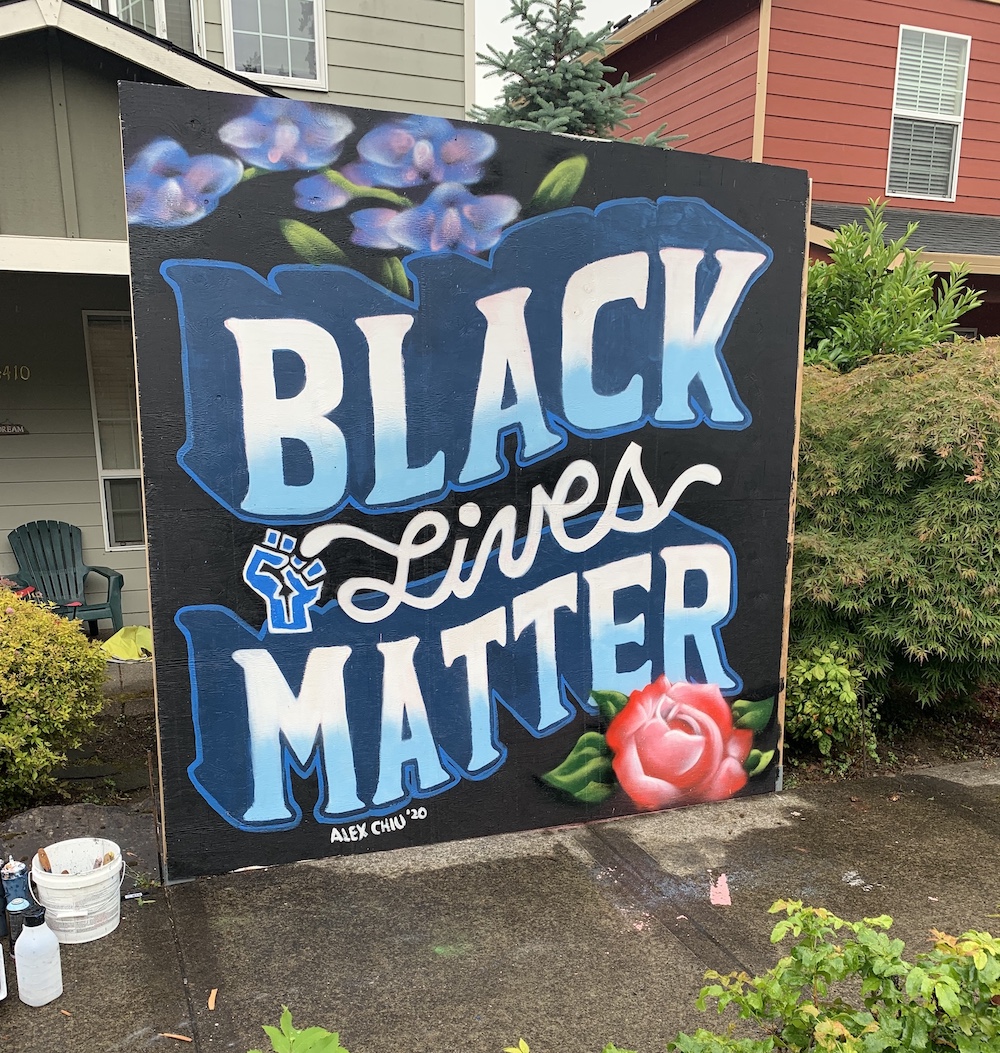 While the world is protesting Black Lives Matter, I have had my own Amy Cooper experience on my block. A neighbor threatened to call the police on my family because of the music we play.  The experience has underscored the lack of awareness around what racism is, and specifically what constitutes anti-blackness. My neighbor decries that she is not racist and writes to me that Black Lives Matter, while remaining consistent that she will call the police if we keep playing "bass music."
I suppose I should tell the story.
After my daughter was playing music while washing our cars, we received an anonymous letter in our mailbox. It indicated that
"if you continue to play bass in the car every day, many in the neighborhood will call the police every day! We are taking videos, taking the time of all occurrences.  STOP!"
Keep in mind, there are literally nightly protests in our city's urban core following the murder of George Floyd at the hands of police. In response to the note we received, my wife went to each house on the street to discuss it and I researched noise ordinances to make sure no violations had occurred. Each neighbor was disgusted. In response, we commissioned a beautiful Black Lives Matter mural for the front of the house. My direct neighbors celebrated it with us. Then the second letter arrived.
While first letter was addressed "To Our Neighbors", this one was "Greetings Neighbors".  They tried to set a different tone, but the letter was equally disturbing and is emblematic of differences between racism as a concept and anti-blackness that is a reality.
"It has come full circle back to me in the neighborhood that the letter that was sent anonymously to your house because of a 'noise complaint' was taken out of context into something that was not intended and for that we apologize. This noise complaint has been occurring long before our movement. So, I apologize if you or your house felt threatened by 'police being called', the intent was to stop playing loud bass and wasn't a racial comment, I would like to believe that we and all our neighbors see eye to eye and are all standing for Black Lives.  Please, stop the bass (signed names)."
There is a lot to break down here.  This is textbook anti-black racism that happens every day to our brothers and sisters.
First, white supremacy as an ideology that creates a threat to black bodies will always want to be judged by its intent, not the impact of its actions.  This neighbor's conditional apology was about if we felt threatened and, in her view, was easily excused by her intent. This is evident in so many public apologies.
Second, most of this is about having power over my family. "Many will call the police" is a flat lie.  After the second letter our neighbors have literally come together for a conversation around supporting our family. "We are taking video" is an outward threat. Both letters made a demand to "stop" in big letters, thus threatening an action if we didn't comply.
Third, there is little accountability for white supremacy ideology when it impacts black bodies.  This neighbor uses the passive phrase "It has come back to me."  Never in this process has she initiated a face to face conversation.  She said on the neighborhood networking site Next Door that she sent notes because she was scared to talk to our family. There have been no interactions with her that would objectively lead her to be scared of our family. White supremacy enculturates people to be scared of black bodies. This is a significant frontline impact of anti-blackness. In addition, she was not accountable for the fact that her words were threatening.  She left the letter still believing the onus was on us to change our behavior.
Fourth, she is anti-black and also supporting Black Lives Matter. While the nation is enjoying a boon of support for the protests, let's not be fooled. The current moment will hopefully result in police reform. However, this type of racism is not leaving our neighborhoods anytime soon.  White supremacy can still threaten and attempt to have power over black bodies without consequence.
Her final plea is to "stop the bass."
We cannot do the one thing she really wants because we know that "stop the bass" is really saying "stop the black."
"This is America… don't catch you slippin' now…"
– Childish Gambino
Previous Post
Next Post