Mamba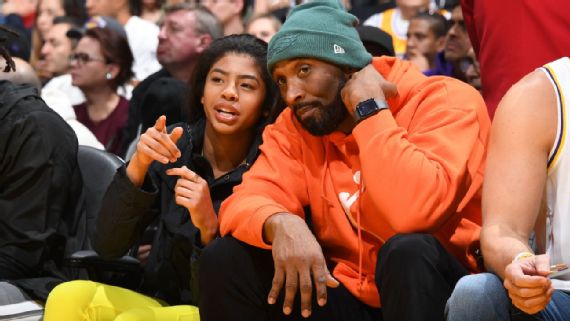 ---
I like many others was stunned on Sunday morning January 26th when I heard the news that Kobe Bryant his daughter and 7 other people were killed in a helicopter crash. I am a huge sports fan and the name Kobe Bryant was extremely familiar although even those who are not sports fans were also familiar because he was a superstar meaning he had transcended more than the sport he played. Kobe Bryant's life was on full display for many reasons so incredible and some challenging. He was drafted at 18 and became one of the greatest basketball players to ever play the game, win 5 championships, and played for 20 years. He spent time with over 200 children diagnosed with cancer through make a wish foundation and was accused of rape by a young woman in Denver. Kobe brought out the best and the worst feelings in us, his full humanity on display including how much he loved being a dad to 4 daughters. He died at 41 years old and many lament the relatively short life span he lived.
Kobe's death at 41 and his daughters at 13 and the other young people on board has caused me to think about life differently as unexpected death does for many of us. Kobe's nickname was the Black Mamba. A black Mamba snake is one of the fastest moving and deadliest snakes. This was in reference to how he played the game and lived his life. Kobe then adopted what he called the Mamba mentality. Even with this reputation and nickname  he acquired  the reality for him and for us is that we are not in control of life no matter what resources or privileges we might have we're all in the same category of human and finite.  This cause me to wonder about how they died and if there was time to ponder life or have any regrets?  Would Kobe have done some things differently if he had known?  Would he have played 15 years instead of twenty? Would he have had children earlier? Would he have taken more vacations with his wife?  If he had known 41 would be it what would the priorities have been?
We will not be here forever is abundantly clear after hearing of Kobe's passing. We now acknowledge that he was not in control and neither are we, which is a sobering thought. The 2nd question is where the majority of my wondering has been the last couple days. What if you don't have a lot of time? We are not in charge of when it ends so how am I living? Am I making the best of my moments? Am I spending time with the people I care deeply about? Am I  in the places I want to be? Am I saying the things I need to say to people like "I love you" enough? The questions go on and on about my priorities.
Here is my thought: Kobe dies 4 years after retiring from basketball, what if you had 4 years? How would you live that 4 years? If that answer is different than the life you are living in this moment, right now, why? If there are people you would rather spend more time with why are you not closer to them? What should you have said that you didn't say? Who needs to hear you say "I love You" right now! Who needs your presence in this moment either in person or a call?  Why do you waste time on other things?  Why are you not pursuing the things you really want to pursue?
If we have learned anything from this tragedy it's that one day, It will just stop.
Previous Post
Next Post