Musicians of Color Making an Impact
By The Voices Project Interns Brian Preap and Romare Ashford
Jonny Sanders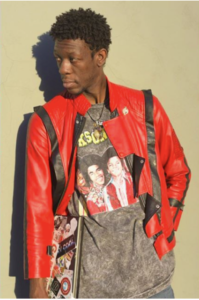 Jonny is an Egyptian and Native American music producer from Northeast Portland who dishes out avant-garde celestial/psychedelic beats that will take you to another world. This talent came to know music through generations of family members in the music industry including Portland's very own Sanders Brothers. Jonny would say, "a lot of inspiration comes from the astral plane [dream world] and it is for you to pick and pull ideas from." Jonny is an artist who is not afraid to go back to his Egyptian and Native American roots and beliefs to center and solidify himself as a person and artist.
From talking to Jonny about his passions, faith, and aspirations it is safe to say that this musician has a knack for producing, but does not lack the work ethic it took him to get there. He continues to put in countless hours of work striving towards the 10,000 it will take him to fully master his art. I learned about the history of the Sanders family and their Egyptian and Native American roots. Jonny's mother is full Native American while his fathers bloodline comes from the ancient Egyptian tribe called the Stargazers whose origins are in Alexandria Egypt. Jonny continues to be inspired by his faith and passions for music and never ceases to push the boundaries of his music. He suggests for young artists of color to continue pursuing their dreams as well as beginning to form a platform for their art by establishing themselves as a business.
Learn more about Jonny at https://www.jonnycool86.com
---
Michelle Lang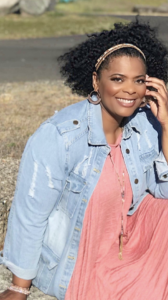 Michelle is a wise and honest Black woman originally from Laurel, Mississippi who moved to Portland in 1985. She is a Gospel artist and grew up listening to big names like Earth, Wind & Fire and Stevie Wonder. Seeking to deliver a true message, good or bad, Michelle produces songs that push the boundaries of Gospel. Inspired by the truth, Michelle continues to inspire others through unexpectedly relatable content about love and relationships. "The mic doesn't give you something to say, it amplifies what you have to say, so make sure you have something worth hearing."
Michelle music career started when she sang Lean On Me by Bill Withers at her high school graduation. When she began attending church at 20 she saw the girl group, In Tune debut and thought to herself, "I want to do that." After talking with some of the members and unknowingly showcasing her talents weeks later, she was in the group. As she further developed her career she came to produce her piece, "Catch A Butterfly" which is about a rocky relationship that just isn't going to work. The analogy is that when trying to a relationship that is bound to fail, it is like catching a butterfly. The oil from our hands soaks into the wings of the butterfly, making it difficult for it to fly and move freely. She says that when we are holding onto people just because of their physical attributes and beauty we are holding each other back from our true potential and beauty. Michelle's inspiring passions for music and storytelling come together to produce beautiful pieces like "Catch A Butterfly."
Learn more about Michelle at http://www.michellelang.com/aboutmichelle/
---
Jesse Cetz
J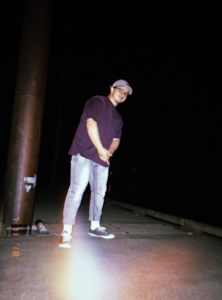 esse Cetz is a biracial Mexican and White rapper from SE Portland. The unapologetically positive rapper first started making music when he was in elementary school jotting down rhymes in class. He later became more serious when his dad picked up a Meteor Mic with hopes of hearing more from the young artist and without missing a beat, cetzforthesoul was born. "Music is important because its a place for me to find quiet and peace in myself. This is my perspective of how I see the world. I want to be able to paint a picture of something you didn't understand before but relate to now." Not afraid of showing love and compassion for friends and family, Jesse continues to write saucy raps with moving and content heavy lyrics.
Knowing Jesse for the past two years I have seen his drive a person in all aspects. From the classroom,music, friends, and family he puts his all in his work. He never does anything with little effort, but tries to get all out of what he does. Jesse a person that has a overall warm presence with people. He naturally creates a comfortable feeling and you can feel that in his music. You can see Jesse loves his family and being from Portland. He makes music for; whipping through the city,rainy days,beach trips, and reminiscing on the past.
Listen to some of Jesse's productions at https://soundcloud.com/cetzforthesoul
Next Post